How can you get someone's email password without their
Hacking Facebook account password is always on priority list of new hackers and for some its the motivation factor. Today we will learn different ways of Hacking Facebook passwords.... This method basically helps you in hacking the password of your friend's account using Facebook's security system. But firstly you need to make sure of creating at-least three fake accounts and get them added in your friend's account that you want to get hacked.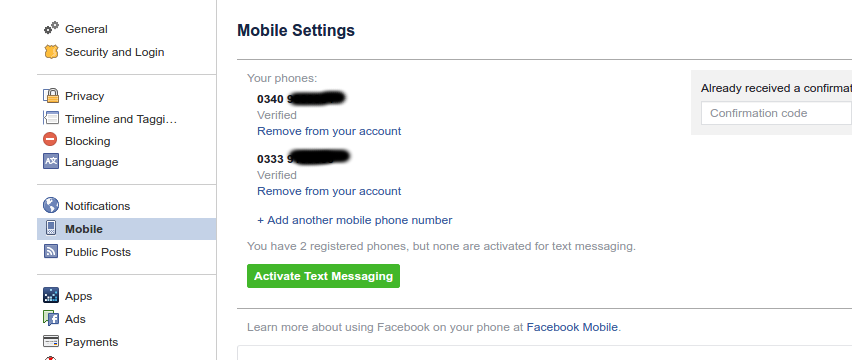 How to get someones gmail password without resetting? I
Recover a Facebook account. Facebook Password - Best way to decrypt your Facebook passwords with the software PASS FINDER. To retrieve the passwords of your friends, your children, your parents or your competitors is now 100% possible and achievable in just a few minutes after being installed on the computer or mobile phone. Why are Facebook passwords the resource for hackers? There are 7... 14/12/2016 · how to open facebook account without password and email address, how to hack facebook accounts without knowing the password, Please watch: "Use TubeBuddy to Increase YouTube earning & Views
GotoDivesHack The Original GDH Facebook Account Hacker
Welcome back my, tenderfoot hackers! Many people come to Null Byte looking to hack Facebook without the requisite skills to do so. Facebook is far from unhackable, but to do so, you will need some skills, and skill development is what Null Byte is all about. how to move product page into divi When you search someone on Facebook without account, to be frank, there are not so many methods are available. Only a few. Using browser add-on is one of …
THE HACKING GUIDE Change Facebook Password without
Primary email address hack / Reset: simply ask Facebook to send password reset email to the victim's primary email address - of course if this email account is already compromised : reset page. Social engineering : method of retrieving password or answer of security question simply be … how to open a doggie daycare in ontario This flaw allows a hacker to divert the OTP code to his/her own phone and use it to access the victim's Facebook account. By exploiting the SS7 flaw, a hacker can hack someone's Facebook account
How long can it take?
How to open someones facebook account without knowing
4 ways to Hack Facebook account password Hackingloops
How To Get Someone's Facebook Shut Down Quickly (This Is
How can you get someone's email password without their
How Do I Hack Into My Boyfriend's Facebook Account? Help
How To Open Someones Facebook Account Without Password
There are thousands of reasons for someone to learn how to hack Facebook account and there are many ways to hack a Facebook password. Before very long, hacking Facebook password was a big challenge; but now it has not been anymore.
Click "Share" to reveal the "Start Hacking" button. Click "Start Hacking" Button below. Wait and you will be redirected to our main system Put the Victims Unique Facebook ID of the Victim on the text field says "Victims Facebook ID".
Many of our regular readers text us on Facebook and even on WhatsApp and asking a tired, full question " How To Hack Facebook Account Password 2019 (Working) " Well Before gets started just make sure you won't misuse this hack or misguide anyone. As this hack is just and only for Educational Purpose. Our site provides security tips to protect your Facebook account from hackers. The
There are special online services which allow you to hack a password of the target Facebook account. For My question is how can i get into someones facebook accout if i can sign into their messenger account.i was able to sign into their facebook but they recently changed their password but they didnt change the messenger password thats connected…thats how i got into their messenger
14/12/2016 · how to open facebook account without password and email address, how to hack facebook accounts without knowing the password, Please watch: "Use TubeBuddy to Increase YouTube earning & Views